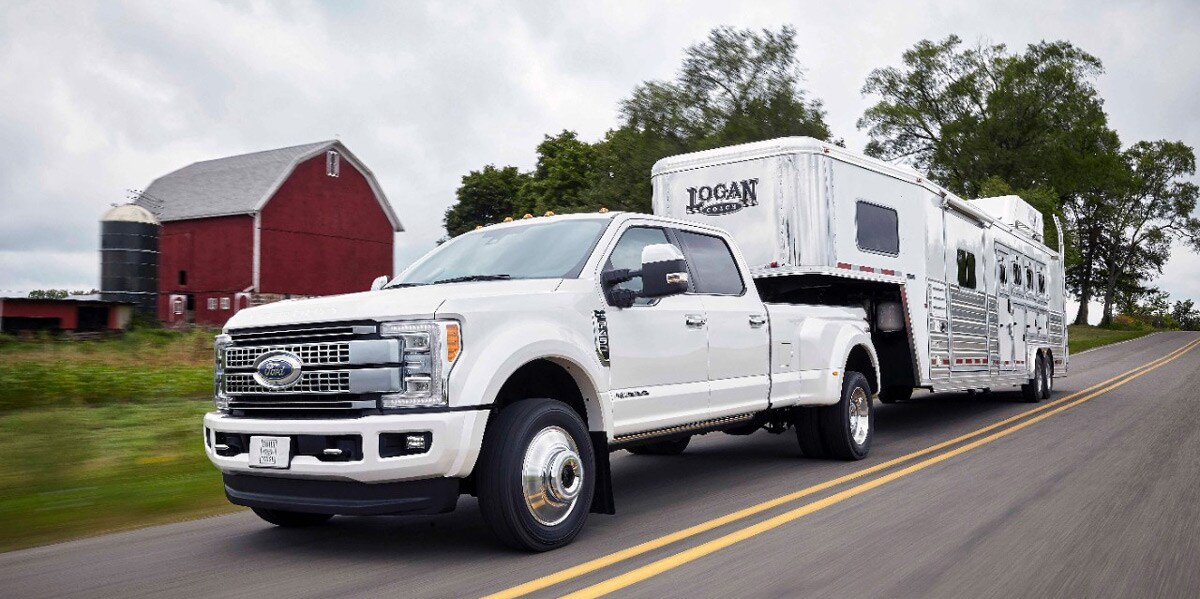 Tour Through the Top-Tier Horsepower and Towing Capability of the 2017 Ford Super Duty F-250, F-350, & F-450
If you have your eye on a new truck that can confidently manage all of your towing and hauling needs with ease, it's important to know your limit of strength. There are plenty of drivers in the greater Merced, CA area who require a model that can't be matched by a conventional or mainstream offering, which is why they turn to the ability of the 2017 Ford Super Duty in order to get their jobs done. The vast selection of Super Duty trucks range across the ever-popular Ford F-Series, the bestselling truck in America for 40 straight years and the only one we consistently here at Razzari Ford.
One of the strongest aspects of the Super Duty is the variety of different trucks our customers are able to choose from. The latest Ford F-250 provides a hearty boost in performance over the standard F-150 model, acting as a great base level for truck owners looking to claim a Super Duty of their own. Its own 6.2-liter V8 engine packs 385-horsepower and a best-in-class 430 pound-feet of torque for an excellent introduction to the Super Duty line. If that first foray into this powerful line of trucks isn't enough, the F-350 is there to properly balance the comforts and raw power of the F-250 and F-450, respectively. The latter spends no time holding back with a towing capacity of 21,000 pounds, achieved with a class-leading 6.7-liter Power Stroke® Turbo Diesel V8 powertrain that produces 440-horsepower and an unrelenting 925 pound-feet of torque.
The Ford Super Duty model lineup revels in the light-weight, military-grade aluminum alloy body material that has provided a new sense of luxury to casual truck owners in the F-150. With less overall weight to have to pull around, each truck is able to include more powerful axles, chassis, steering and four-wheel drive, thanks to their fully boxed high-strength steel frame. Regardless of which fortified and high-quality models you end up choosing, you can rest easy with the best maximum payload and highest gross combination weight rating in its respective class.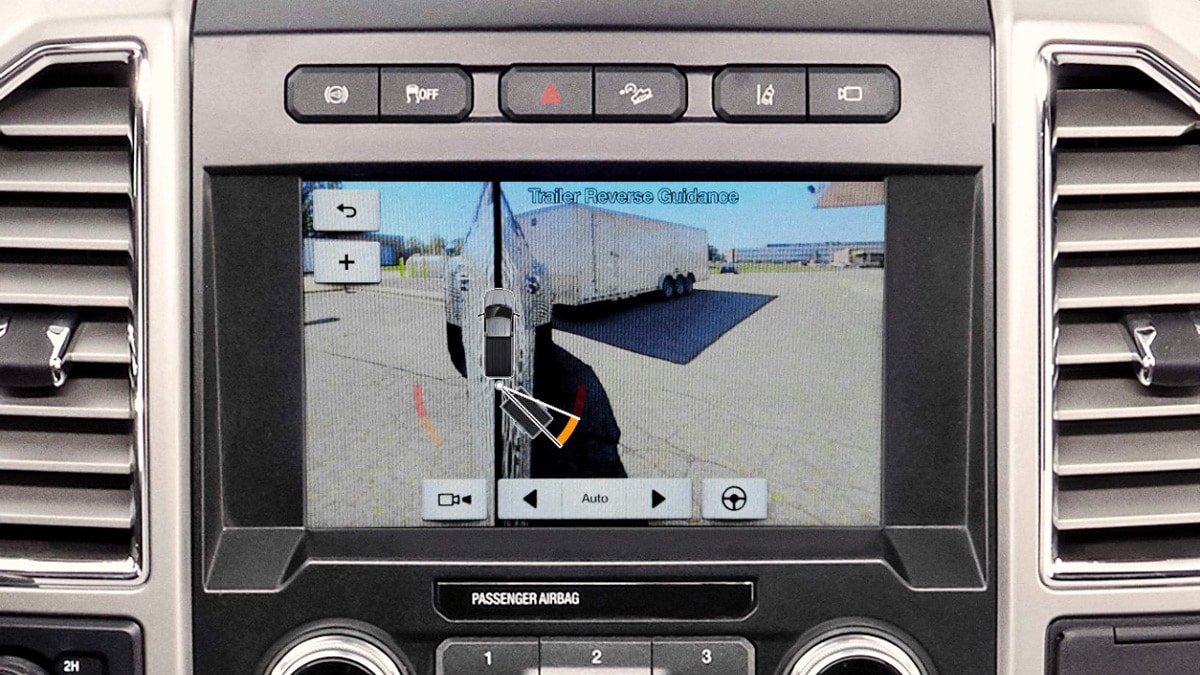 Feature wise, our Super Duty trucks are led by the newly enhanced SYNC® 3 infotainment system, which includes a suite of easy-to-use, voice commands to control your smartphone, route guidance, music and more. A pair of newly added cameras increase the vehicle's total to seven, allowing for much greater visibility than any of its predecessors and competitors. Along with the available Trailer Reverse Guidance, Blind Spot Monitoring with Cross-Traffic Alert and Trailer Tow, Adaptive Cruise Control and Collision Warning with Brake Support, you can feel truly comfortable and in control from behind the wheel - no matter where you are.
If you're ready to stop into our dealership and begin browsing for a Ford Super Duty truck of your own, our team at Razzari Ford is prepared to help. We're conveniently located at 1234 Auto Center Drive for drivers from across Fresno, Modesto and beyond to take advantage of a mighty Ford F-Series model with ease. Stop in and get started with our team today!