There is one major rule in the business world: innovation is king. No matter how good your product is, it could always be better, and Ford knows this better than anyone. While the 2017 Ford Expedition was a great vehicle in its own right, there is always room for improvement. The 2018 Ford Expedition is even better, with new features and Ford touches that really set it apart from its predecessors.
What's New In The 2018 Expedition vs. 2017 Expedition?
The 2018 Ford Expedition packs more power than ever before. The new turbocharged V6 engine provides a standard 375 horsepower and 470 pound-feet of torque. The standard turbocharged V6 engine in the 2017 Ford Expedition gave out 365 horsepower and 420 pound-feet of torque-still pretty good, but Ford knows that there is no such thing as "good enough."
While all 2017 Ford Expedition trim levels had the same amount of power, this year's Platinum trim has a few special tweaks. It has the same turbocharged V6 engine as the other trim levels, but it is able to draw out a whopping 400 horsepower and 480 pound-feet of torque. All that increased power brings increased capability. At 9,300 pounds, the tow capacity is 100 pounds greater than it was last year. In addition to improving the engine, Ford set their eyes on the transmission. The 2018 Ford Expedition has a standard all-new ten-speed transmission, up from last year's six-speed transmission.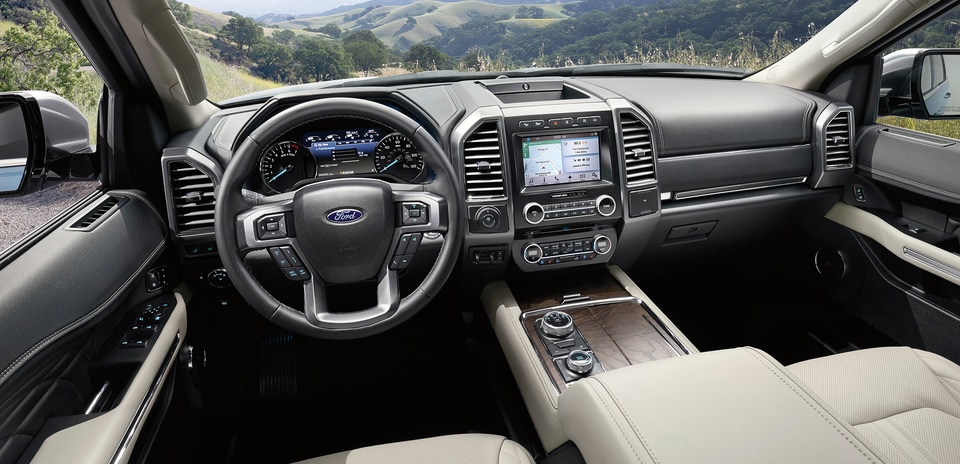 Of course, power isn't everything. Although the Ford Expedition has received some serious upgrades under the hood, Ford has not neglected the interior. New design tweaks and adjustments give an overall more modern feel, and help deliver a more relaxing, comfortable drive. Ford really has thought of everything.
Schedule a test drive of the 2018 Ford Expedition at Razzari Ford by calling (209) 383-3673, or you can schedule one in person here in Merced, CA. Come see for yourself just what the 2018 Ford Expedition can do.