Find Financing For Your Vehicle in Merced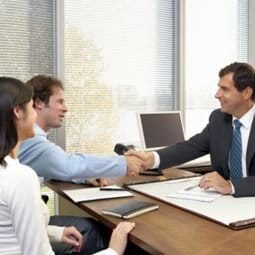 After you have chosen a model you like, and have taken it out on the road for a test drive, the next step is figuring out the financial specifics. For this process, our financing team is available to help you in every capacity that they can. Whether you want to explore leasing or financing, our team will be by your side, crunching the numbers, and answering questions.
Customer service is our first priority, and we want to ensure your satisfaction as you make the steps towards owning the Ford vehicle you like.
There Is No Better Team to Finance With
Here at Razzari Ford, we know that the financing process can sometimes seem daunting. However, there is no better team to finance with than ours. Not only is our financing team friendly, professional, and intelligent, they also can answer any questions you may have. They will also do their best to ensure you get the most affordable payment plan for the vehicle you have chosen.
One of the questions we hear often is: what is the difference between leasing and financing? The answer is actually rather simple, and can help you decide which you prefer.
When you finance your vehicle, you will generally take out an auto loan to cover the initial cost of the Ford vehicle you have chosen. Leasing is when you pay monthly installments, without getting an auto loan. You won't own the car when you lease it, but it may be more cost-effective.
Some other things you can buy in the financing process are:
LoJack
Window tint
GAP insurance
Accessories
Maintenance plans
Frequently Asked Questions:
What if I've never had a car loan before?
Our financing team would be more than happy to help you with the ins and outs of the financing process, including the specifics of auto loans. Even if you have never taken one out before, they can explain the financial ramifications involved, and offer advice on how to proceed.
Can I still get financed if I have previous credit issues?
Our financing team will certainly do everything they can to provide you with an affordable payment plan for the vehicle you have chosen.
How much should I budget for my car payment?
A good rule of thumb is to never exceed 10% of your gross income with your car payments.
If you have any other questions, or if you would like to see our inventory, we invite you to visit us at Razzari Ford in Merced, CA. Our team would be more than happy to help you with any of your automotive needs.